New York 48-hour Stopover
What Can I Do in New York During a 48-Hour Stopover?
Anyone swooping off to the Big Apple for a city break will be asking the question, "What can I do in New York in 48 hours?" Although two days is never enough time to fully experience this diverse and exciting city properly, you'd be hard pushed to do it in a lifetime anyway. So, with just 48 hours, what makes the grade as essential NY sightseeing?
Where should I go in New York?
1. Times Square, Broadway & Fifth Avenue
If you ever needed a real-life definition of the word 'bustling', then Times Square is the sheer embodiment of it. Arguably the centre of Manhattan and therefore the centre of New York, you've probably already seen Times Square in a film or TV show. Known for its huge banners and bright lights, it is also the heart of the Broadway Theatre District. Close by are the famous stores of Fifth Avenue including Macy's, Saks, and the Rockefeller Centre.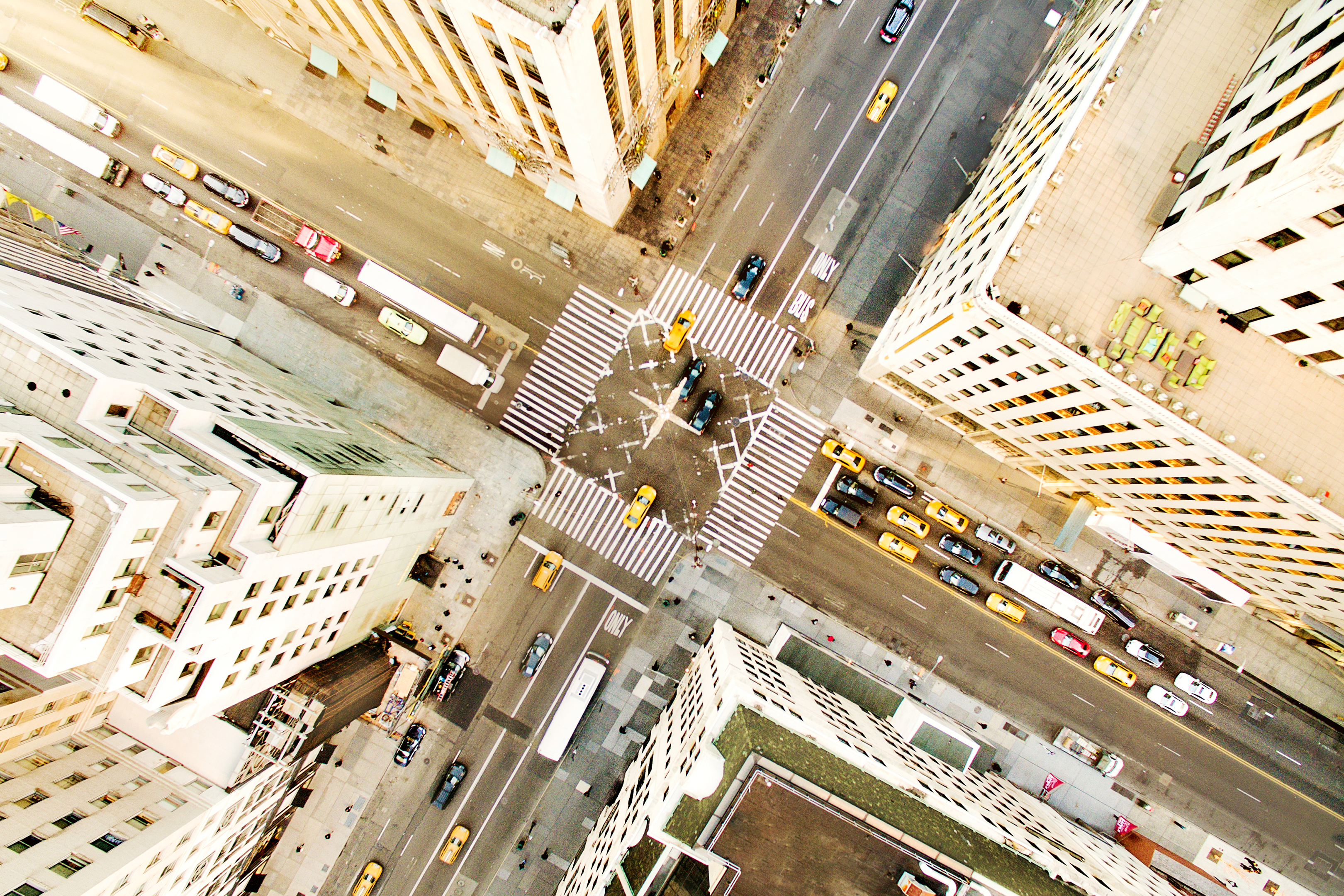 2. The Upper East Side & Museum Mile
The well-heeled Upper East Side of Manhattan is THE destination for lovers of high art and culture. It has the highest concentration of cultural venues in the city, with many of the leading venues located along Museum Mile, the upper section of Fifth Avenue. This includes the Museum of Modern Art, the Jewish Museum, the Solomon R Guggenheim Museum, and the Museum of the City of New York.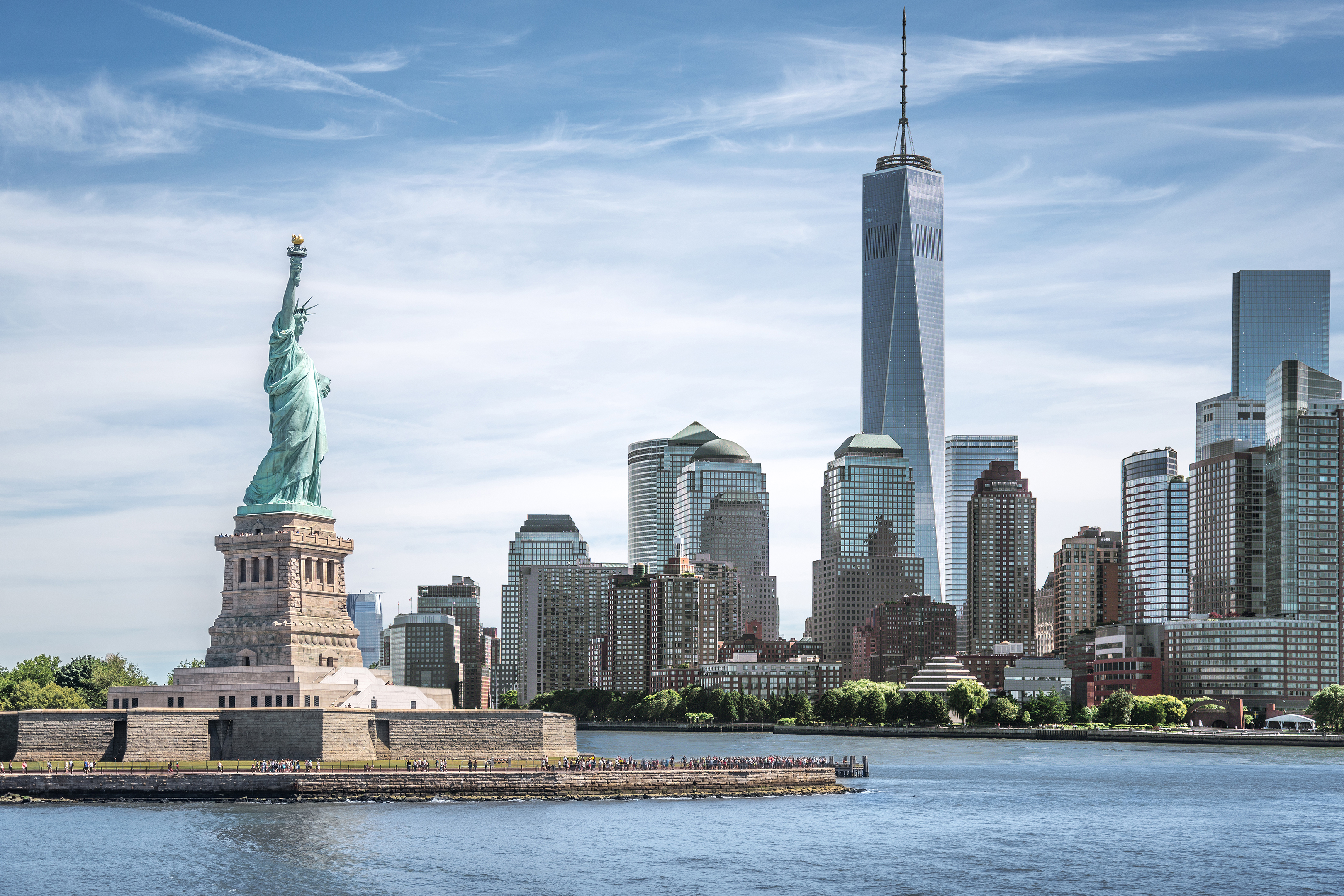 3. Statue of Liberty & Ellis Island
No trip to New York is complete without a visit to its most famous landmark, the Statue of Liberty. Set aside half a day to take a boat trip to the iconic statue and climb as high as you dare. Include a stop at Ellis Island on the way back. This historically significant location was the main immigration point from the late 19th to mid-20th centuries. The Immigration Museum is a fascinating insight into the rich tapestry of the city.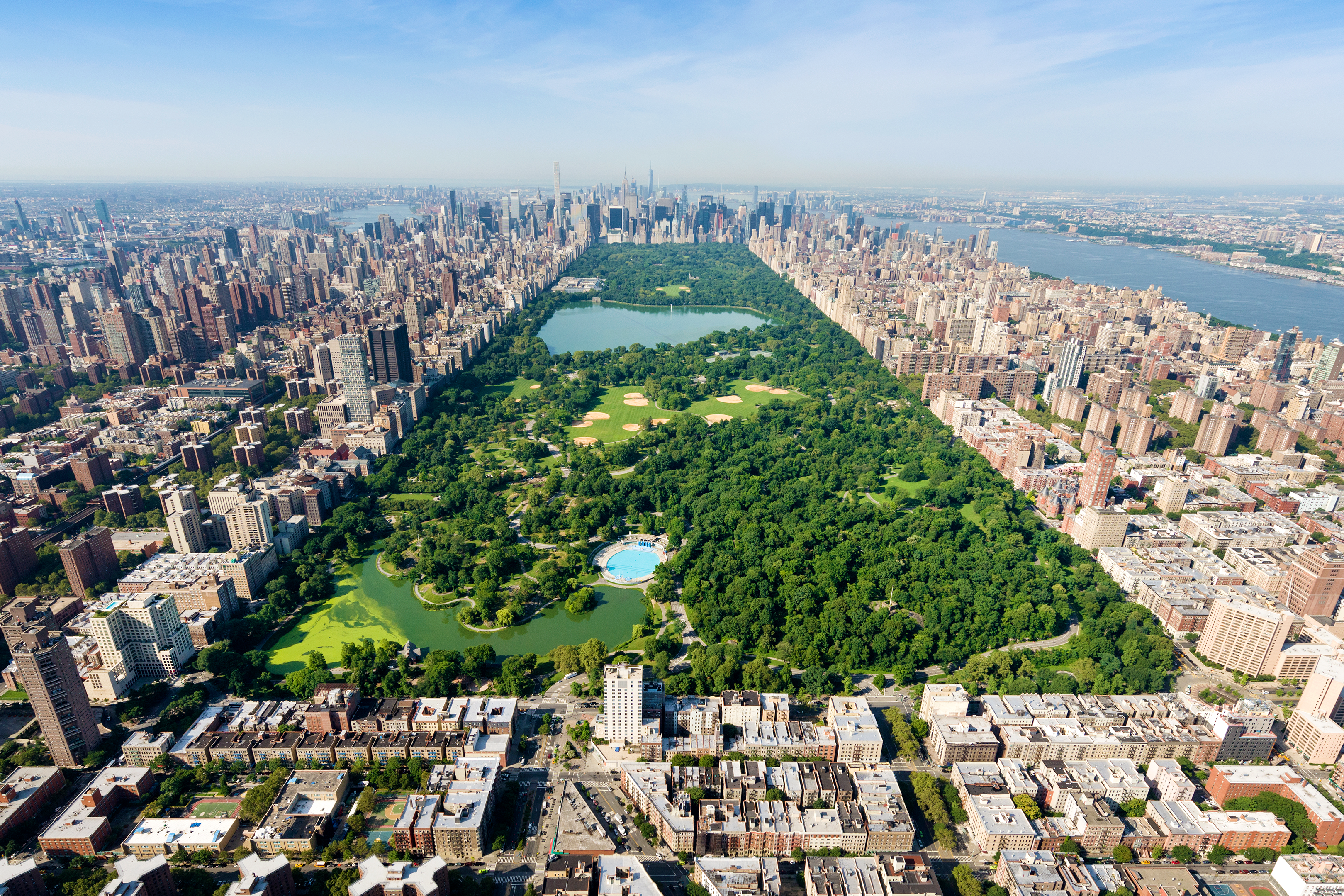 4. Central Park
Leafy Central Park is the green heartbeat of Manhattan. It was the first public park in the US, built in 1856 and occupying a space of 843 acres. Naturalist landscaping means the park incorporates forest glades, woodland walks and ponds alongside its open spaces. At the southern end is the Central Park Zoo, the beautiful Bethesda Fountain & Terrace and the Strawberry Fields John Lennon Memorial. To the centre is the Jackie Kennedy Onassis Reservoir, where city dwellers take their daily run.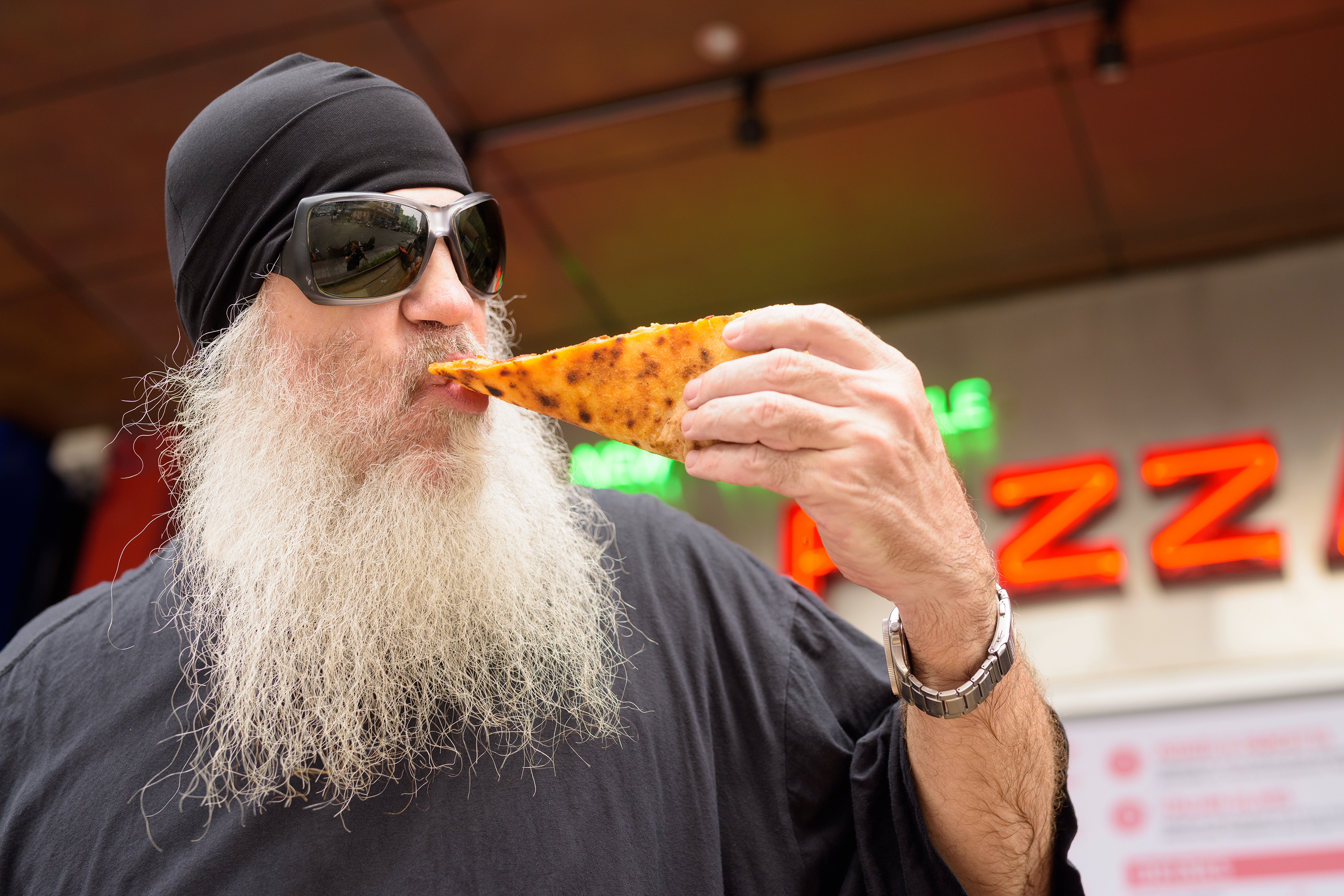 5. Pizza and Pastrami
With just 48 hours to see it all you're going to need to refuel, frequently. Lucky this is a city geared-up for people who want to eat-on-the-go. Be sure to sample a slice of $1 pizza, available at practically every street corner, as well as an authentic salmon and cream cheese bagel - known as lox, a meatball sub and of course, a pastrami on rye, the most famous NY sandwich of all. Street food is also widely available with tastes from all over the world to choose from. Most popular and abundant are hot dogs, falafel, meat and rice (affectionately termed 'street meat') and tacos. Of course, you'll also need to make regular coffee stops, another NY institution.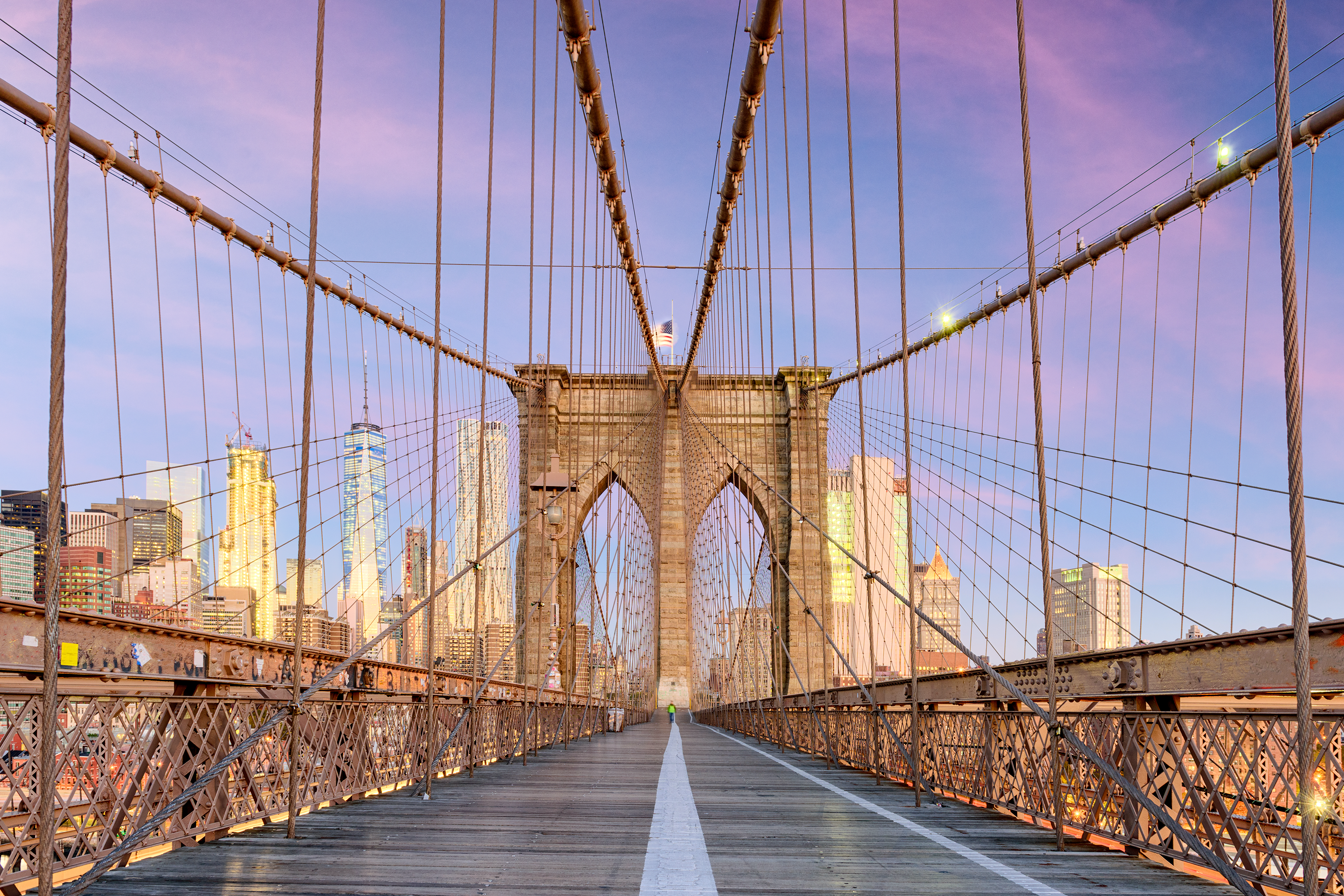 6. Brooklyn, Bronx or Queens
With only 48 hours, it's sensible to discount Staten Island, the largely residential fifth district of New York. You do however need to visit at least one of the other three; Brooklyn, the Bronx or Queens. Each one has a rich history and a unique character. They've also seen a rapid amount of gentrification in the past two decades, notably in Brooklyn but with the Bronx catching up fast. Choose between trendy Brooklyn for eclectic architecture and a brilliant evening's entertainment, the surprisingly leafy Bronx where you can catch a Yankees game or Queens, one of the most ethnically diverse places, not only in New York, but in the world.
7. What can I do in New York if I have a stopover?
If you have a short stopover in New York you'll probably won't have time to cover everything on this list. Instead you'll need to choose things that are in easy reach of the airport. Those changing at Newark Airport in New Jersey could squeeze in a trip to the Statue of Liberty and Ellis Island. Travellers changing at La Guardia have easy public transport access to North Manhattan and those changing at JFK New York's biggest airport, are perfectly placed to spend some time in either Brooklyn or Queens. Find your NY flight for less with Vayama and start planning your Big Apple city break straight away.
---
Want to read more travel tips?