Most Beautiful Cities In The World
25 most beautiful cities in the world
There are so many new urban worlds around the globe waiting to be explored, each beautiful in its own unique way, which makes it difficult to limit this list. As humans, we are always looking for beauty in everything, and whether that resides in architecture, mountain highs, water views, food, or its people, it is up to you.
Go through our list with the most beautiful cities in the world and check if your favourite city made it.
1. London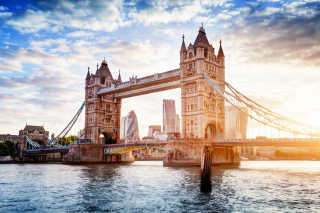 The capital of the United Kingdom is a world capital of culture. The iconic 'Big Ben' clock tower, Westminster Abbey, Thames River, Tower Bridge, double decker buses and red phone booths are only few of the things you can find in London. The London Eye observation wheel provides panoramic views of the South Bank cultural complex, and the entire city.
Start searching for flights.
2. Paris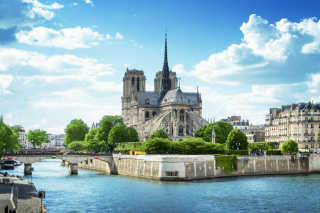 Paris is one of the biggest cities in Europe and a global center for art, fashion, gastronomy and culture. Apart from the Eiffel Tower landmark and the 19th century cityscape, the city is also known for the city is known for its cafe culture and designer boutiques.
Start searching for flights.
3. Amsterdam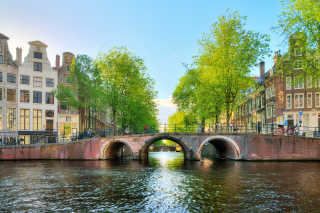 Amsterdam is one of the most beautiful and romantic cities in Europe. The picturesque canals, narrow streets with small houses, remind one of the 17th century Golden Ages.
Start searching for flights.
4. Barcelona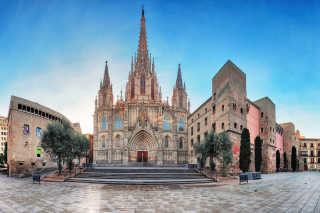 Barcelona is an enchanting Spanish city known for modernist landmarks like Sagrada Familia, Park Guell and a world-class drinking and dining scene. You can experience the true spirit of Barcelona in the centre, Ciutat Vella, or relax and enjoy the sun at the beach.
Start searching for flights.
5. Venice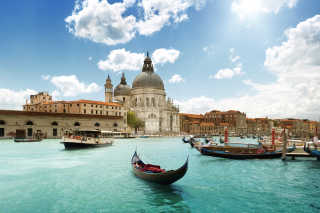 Venice is a fascinating city with a romantic charm and in the past 600 years, very little things have changed in its image. The canals with gondolas and the wonderful architecture give the city its main aesthetics.
Start searching for flights.
6. Tokyo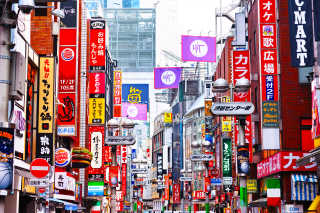 This huge, wealthy and fascinating metropolis brings high-tech visions of the future side by side with glimpses of old Japan. Imperial gardens, shrines, pottery shops and temple markets are just few of the things it has to offer.
Start searching for flights.
7. Sydney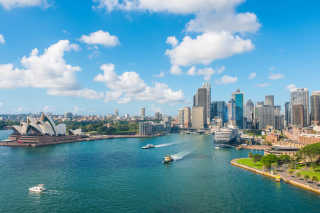 The warm and sunny city has many stunning parks, rivers and beaches, apart from the world-renowned museums, cultural institutions and architectural wonders. Sydney's most famous landmarks are the Sydney Harbour, Opera House and Royals Botanic Gardens, among many others.
Start searching for flights.
8. Havana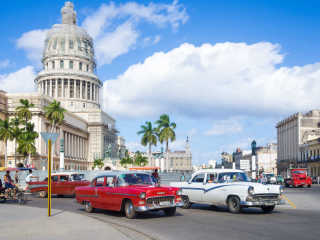 Cuba's capital is a fascinating melting pot of Caribbean and African rhythms, Spanish colonial architecture and classic American cars. The city's beauty is so stunning that it inspires everyone who visits it, from shopaholics, to foodies and history buffs.
Start searching for flights.
9. San Francisco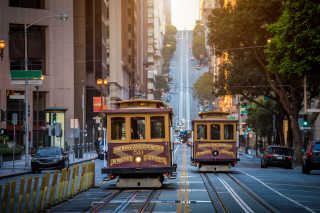 San Francisco boasts steep rolling hills, cool summers, an eclectic mix of architecture and world famous landmarks including Golden Gate Bridge, the former Alcatraz Penitentiary, cable cars, colourful houses and the year-round fog.
Start searching for flights.
10. Rome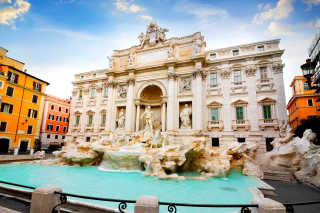 The capital city of Italy has almost 3,000 years of rich history, which are reflected in its
architecture, art and culture. In Rome, you can see the evolution of Italian art and culture, with past and present mingled together everywhere around you.
Start searching for flights.
11. St. Petersburg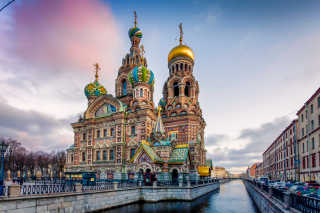 St. Petersburg is a Russian port city on the Baltic Sea that is filled of art and culture. It's history is still engraved in the fabulous palaces, cathedrals and elegant canals.
Start searching for the cheapest fare at Vayama.ie..
12. Krakow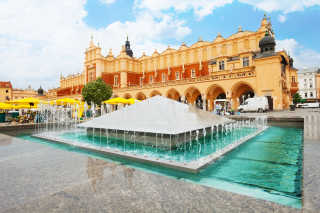 The city in Czech Republic is well-known for its well-preserved medieval centre and Jewish quarter. The old town is surrounded by the green Planty Park and medieval walls. The most spectacular sights are the Glowny Fountain and St. Mary's Basilica.
Start searching for the cheapest fare at Vayama.ie..
13. Istanbul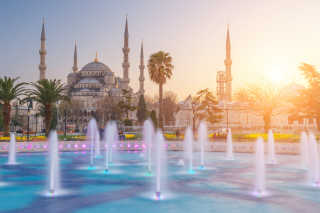 Istanbul's Old City reflects cultural influences of the empires which ruled there, such as the Hippodrome from the Roman era, the Egyptian obelisks and rare Christian mosaics. The place where two continents meet will charm you with magnificently decorated imperial mosques and a great skyline.
Start searching for flights.
14. Hong Kong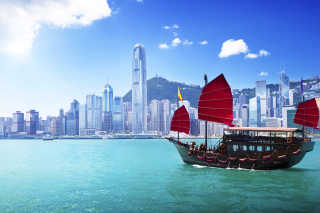 The vibrant Hong Kong has an iconic skyline dotted with tall skyscrapers, as well as protected nature where you can see rare birds, geological and historical gems. Being a city full of contrasts, you can see Taoist temples standing alongside giant skyscrapers.
Start searching for flights.
15. Shanghai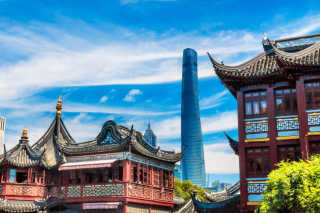 China's largest city boasts of historical landmarks, stunning architecture, flourishing nightlife and great shopping opportunities. The city offers a treasure of iconic architectural styles, like the 1920s and 1930's art deco, jesuit cathedrals and buddhist temples.
Start searching for flights.
16. Bruges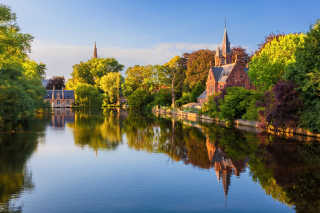 What makes the Belgian city truly beautiful are the picturesque canals, cobbled streets and medieval buildings. The historic centre is a UNESCO Heritage Site, being one of the most well-preserved medieval towns in Europe.
17. Busan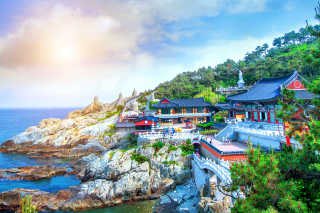 Busan's beauty is comes from its well-known beaches, mountains and temples. From Gwangalli Beach you can see the Diamond Bridge and at the base of Geumjeong Mountain you can find Beomeoasa, a 1300-year old temple.
Start searching for flights.
18. Buenos Aires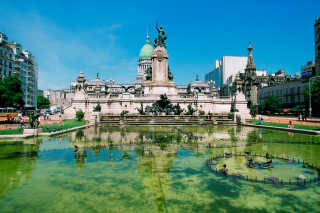 Argentinian steakhouses are present almost everywhere in the world but none of them compare to the original perfectly grilled, wonderfully flavoured beef, that you can find in Buenos Aires. Apart from the delicious food, the city will fascinate you with magnificent architecture.
Start searching for flights.
19. Bucharest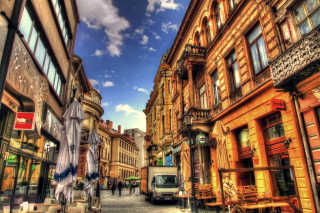 The Romanian capital is known for its wide, tree-lined boulevards and glorious Belle Époque buildings. In the 1900s it earned its nickname of "Little Paris" and today is a bustling metropolis, with impressive sights like the Cantacuzino Palace and the Royal Palace.
Start searching for flights.
20. Quebec City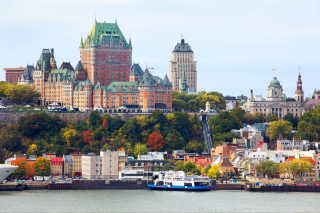 A UNESCO World Heritage Site, Quebec City is the only city in Canada and the United States to still have its original city walls. With its fairytale architecture, the capital of Quebec is often rated as the most beautiful city in Canada.
Start searching for flights.
21. Dubrovnik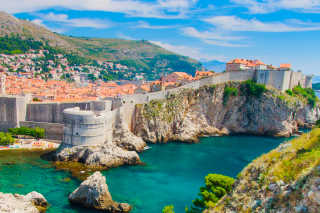 Dubrovnik is famous for its distinctive Old Town in Croatia, encircled with massive stone walls completed in the 16th century and well-preserved buildings. You might also know it as King's Landing from 'Game of Thrones"
Start searching for flights.
22. Mexico City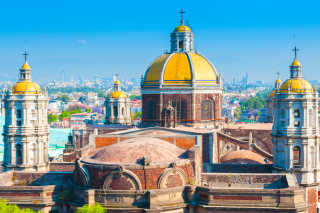 Mexico's capital city is known for its 13th-century Aztec temple, Templo Mayor, the baroque Catedral Metropolitana de México, and the Palacio Nacional, which houses historic murals.
Start searching for flights.
23. Lisbon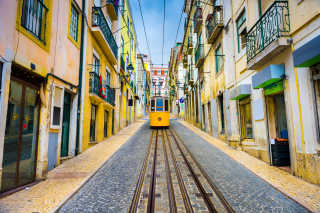 Lisbon, a city kissed by the sun throughout the year, is set against the backdrop of the Atlantic Ocean. Wander through its streets to discover the stunning architecture and step in a local restaurant to try delicious food.
Start searching for flights.
24. Tehran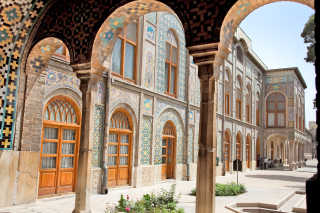 Iran's fascinating metropolis has a lot to offer, from contemporary cafes and traditional teahouses, to excellent museums and serene gardens to wander through. The buildings show more than 250 years of Iranian history, combined with modern structures.
Start searching for flights.
25. Hamburg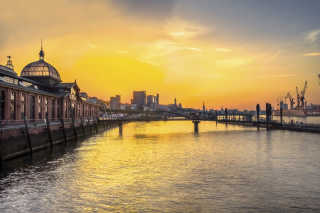 When you are in Hamburg, you can feel you are close to the water. The maritime city breathes its coastal spirit through architecture, as well as the culinary scene, heavily influenced by marine food.
Start searching for flights.
---
Ready to go on vacation? Plan your trip now to experience it yourself.
Check out the latest flight deals for your next trip on Vayama.ie!
Want to read more?