Hong Kong 48-hour Stopover
What Can I Do In Hong Kong During A 48-Hour Stopover?
Instead of staying in your hotel for 48 hours, ask yourself what can I do in Hong Kong in 48 hours? If you have a short stopover in the now aptly named 'Asia's World City' you will not be disappointed. Why not take a mini-holiday in this beautiful city? Ancient and historic, yet filled with modern touches, Hong Kong is a city of contrasts. From ancient temples, beautiful bays and fishing villages and restaurants to gardens and the neon-lit streets at night. Two days is enough time to see the sights and soak up some culture. Locals are friendly and the city is very tourist-oriented. Here are some things to do in Hong Kong during your next layover.
Where should I go in Hong Kong?
1. Lantau island
Lantau island lies outside the city centre, so book this trip in advance and set out early. A trip to the region isn't complete without seeing the Bronze Buddha and surrounding gardens. Locals and tourists make their way to the statue on a personal pilgrimage every day. It's a great spot to take photos in front of the enormous Buddha and learn about the ancient culture and history of the region.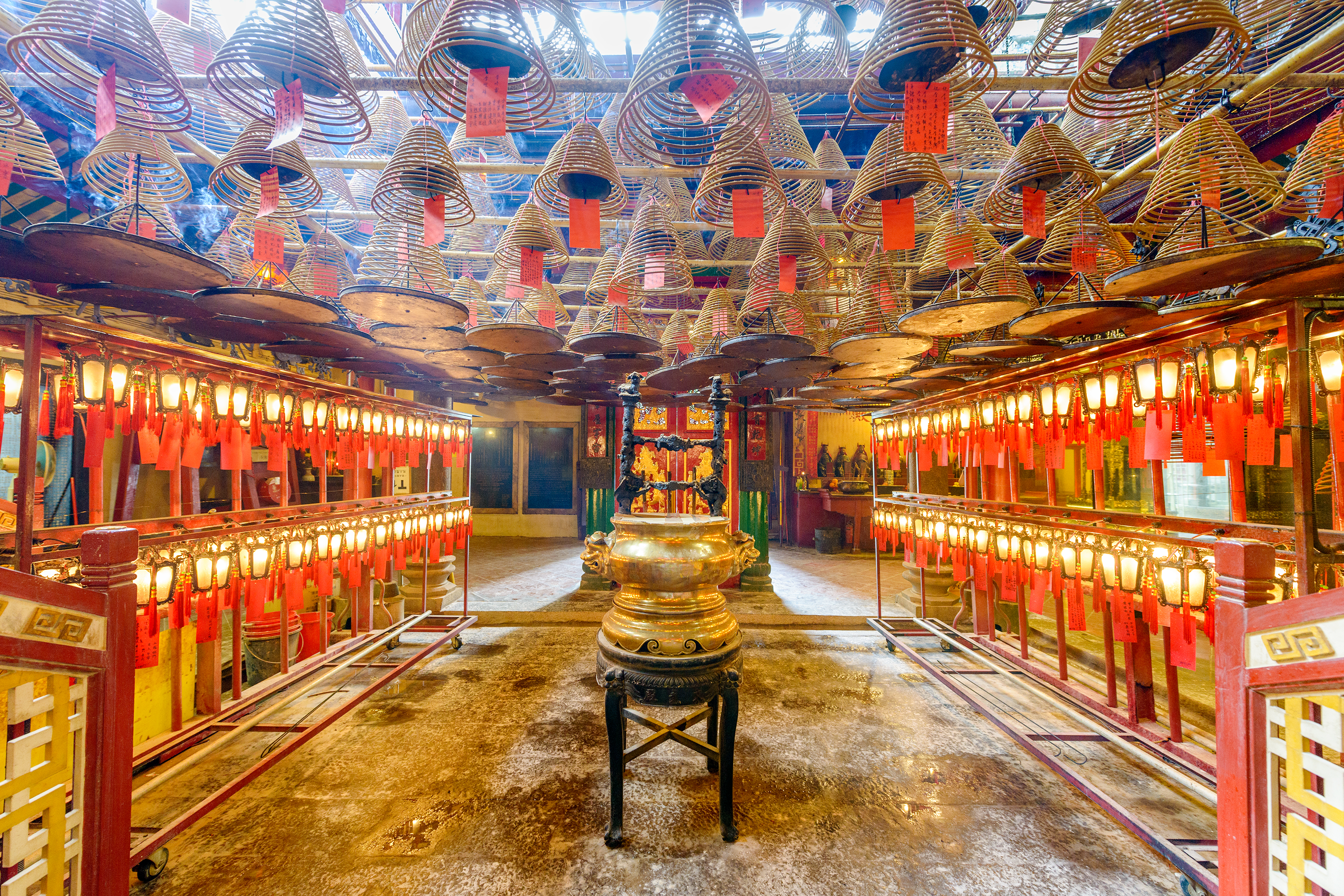 2. Man Mo temple
This is one of Hong Kong's oldest temples and is dedicated to the worship of the Gods of literature and of war. The mysterious atmosphere of the temple is a true treat. The Man Mo temple was built in 1847 by wealthy merchants during the Qing dynasty and was a place of worship and a place to settle disputes between the Chinese and colonialists. Earthy spirals bedeck the ceilings and waft incense into the air and the temple is peaceful and fascinating.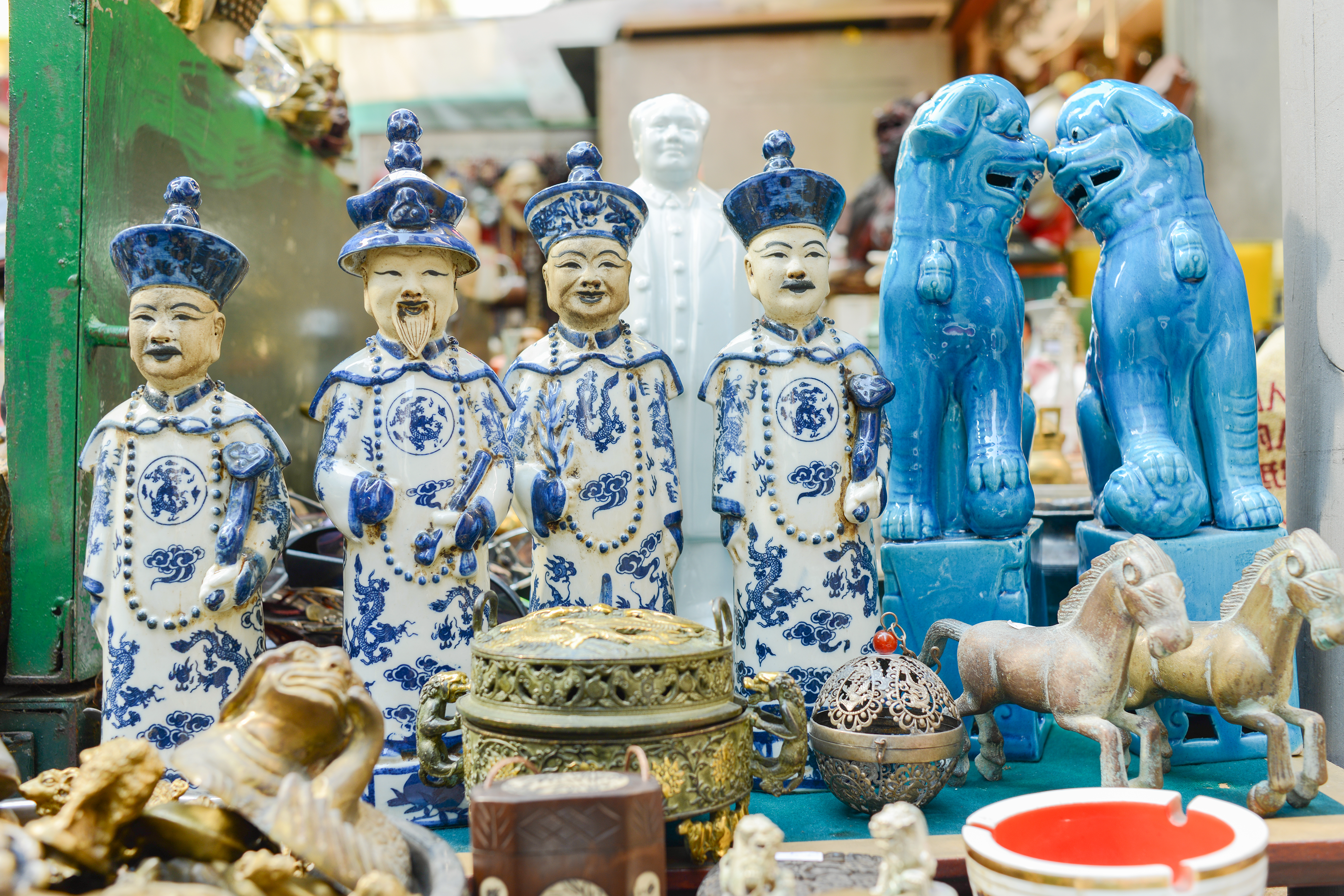 3. Visit Cat Street
After visiting Man Mo temple, you can stop by the iconic Cat Street - a paradise for antique collectors in Hong Kong and an excellent place to stop for lunch. Located in the expat-friendly part of town the zone still feels very authentic and visitors can buy artisanal food, handicrafts, souvenirs, and traditional dishes. You will also find a fair share of western-style food and Asian-fusion cookery which tends to be very original and tasty. Cat Street is a great place to feel the buzz and vibe of Hong Kong.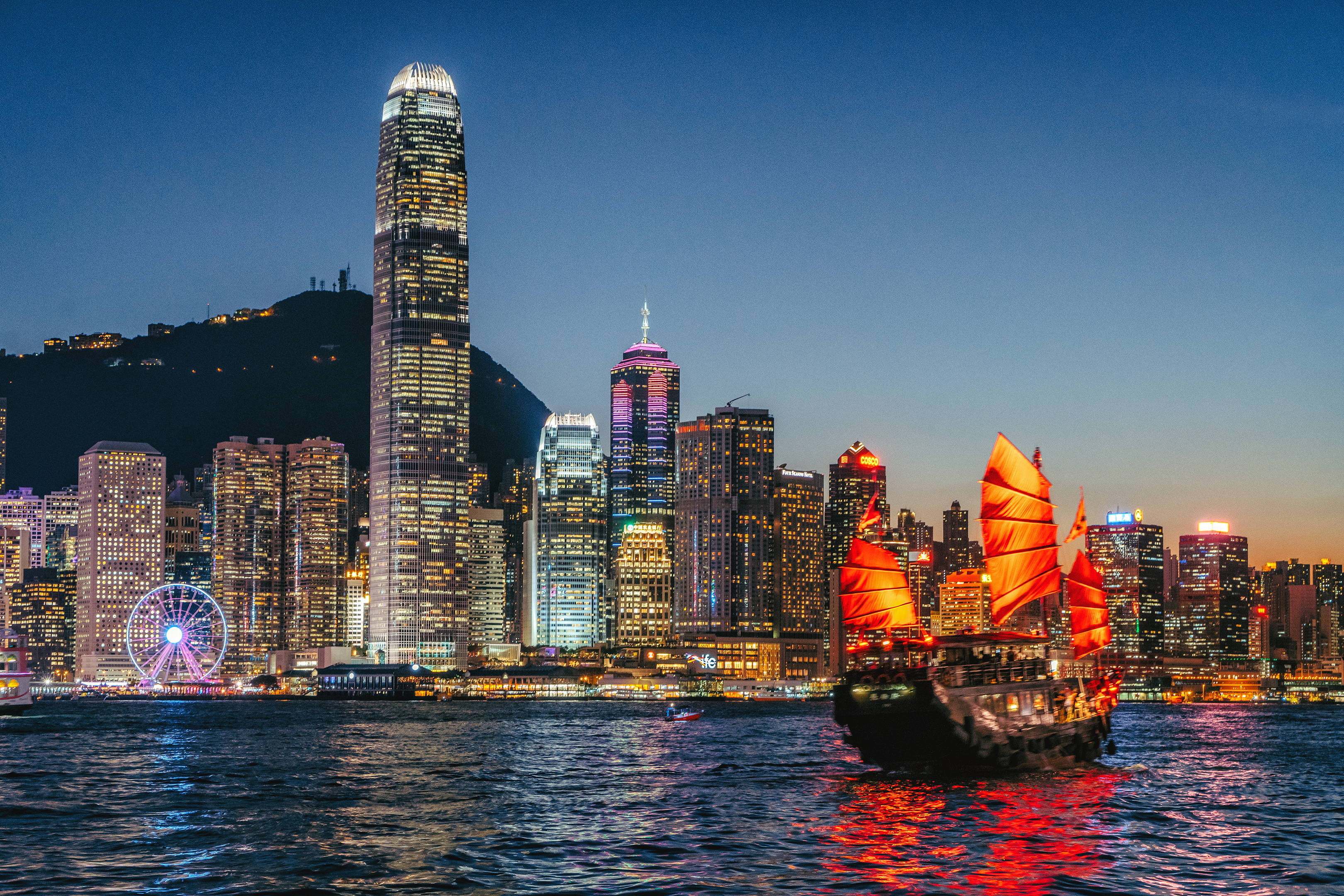 4. Star ferry to Kowloon Harbour
Take the Star Ferry to Kowloon Harbour and stroll the harbour wall and The Avenue of Stars. Here you will find some of the best views of the city skyline. This is a great place to watch the sunset while enjoying a picnic lunch and some wine as you wait for the light show which begins at 8:00pm every evening.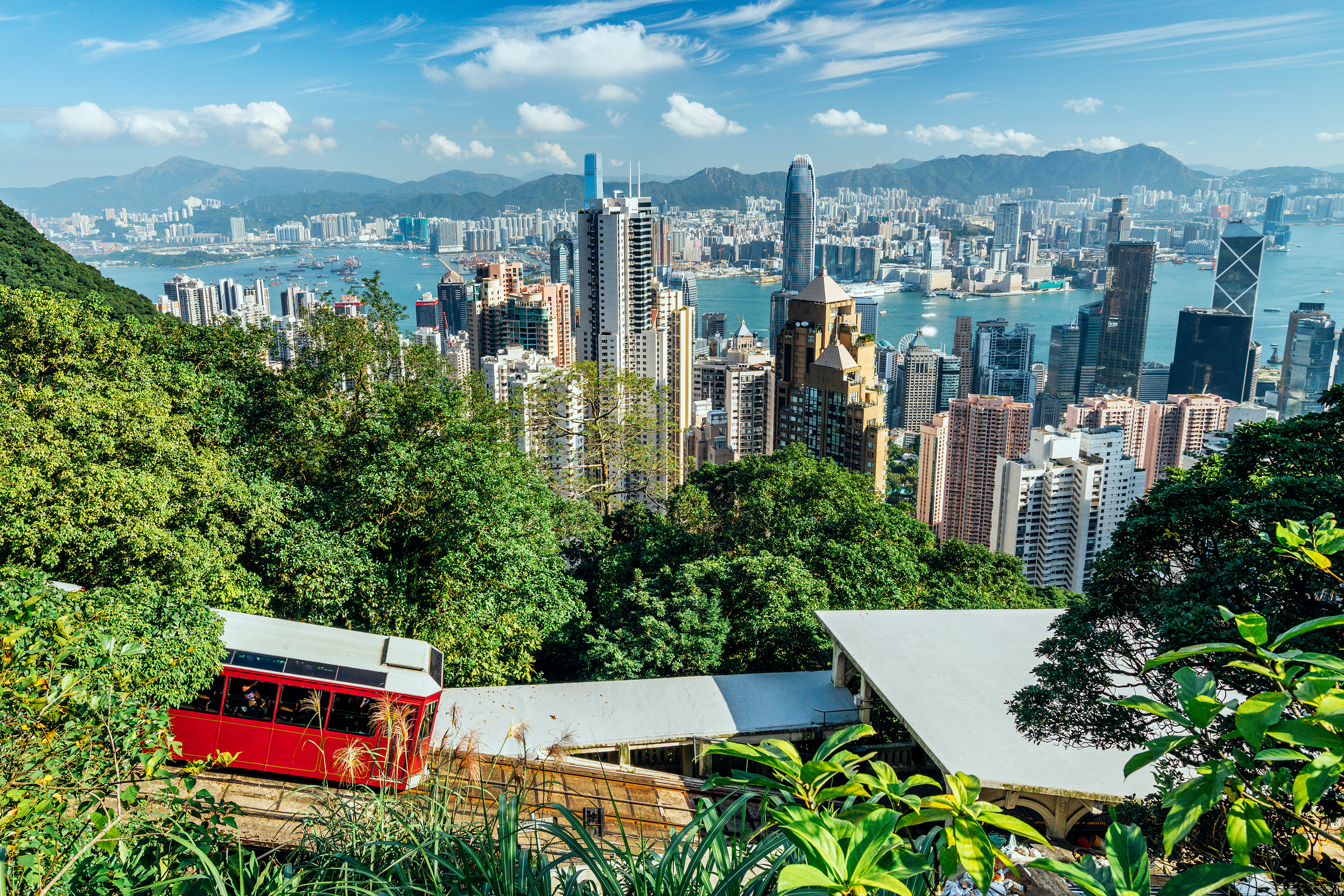 5. Victoria Peak
Victoria Peak is around 554 m high and the highest peak on Hong Kong island. This is a great site to take photos or just appreciate the views of the skyline and waterfront from on high. You can reach Victoria Peak by tram and do the Hong Kong Sky Tour which allows you a 360 degree view from the Sky Terrace. Don't forget to visit the Wishing Corner.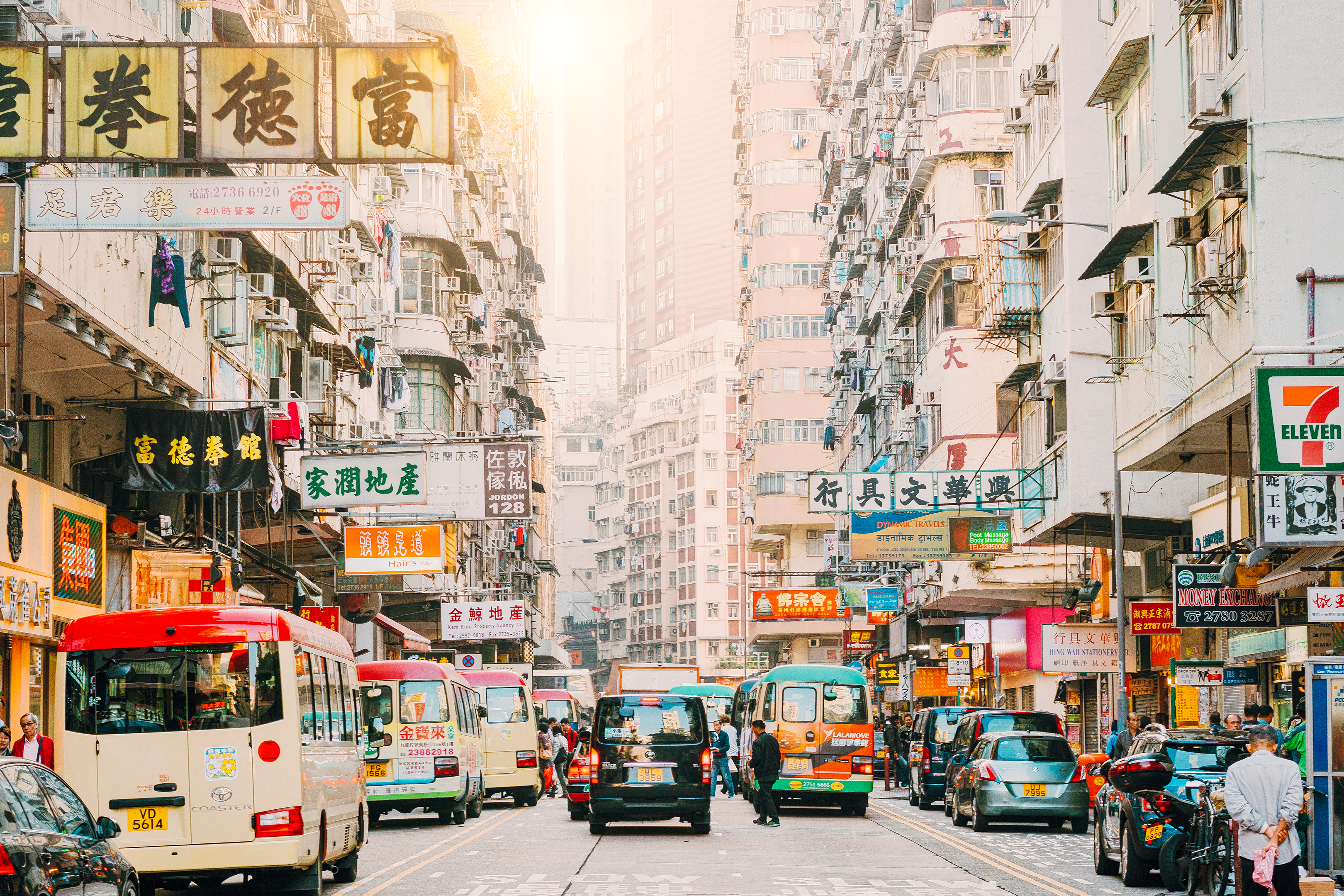 6. Night markets in Mong Kok
If the night still seems young, make your way to Mong Kok, Hong Kong's famous night market. Here you will find a mix of traditional and newer products but the atmosphere is distinctly Hong Kong. It's a great place to pick up inexpensive gifts for people back home. Some of the more popular night markets include Temple Street and the iconic Ladies Market. Daytime shopping is best done at the Fa Yuen Street market or the popular Fish and Flower Market.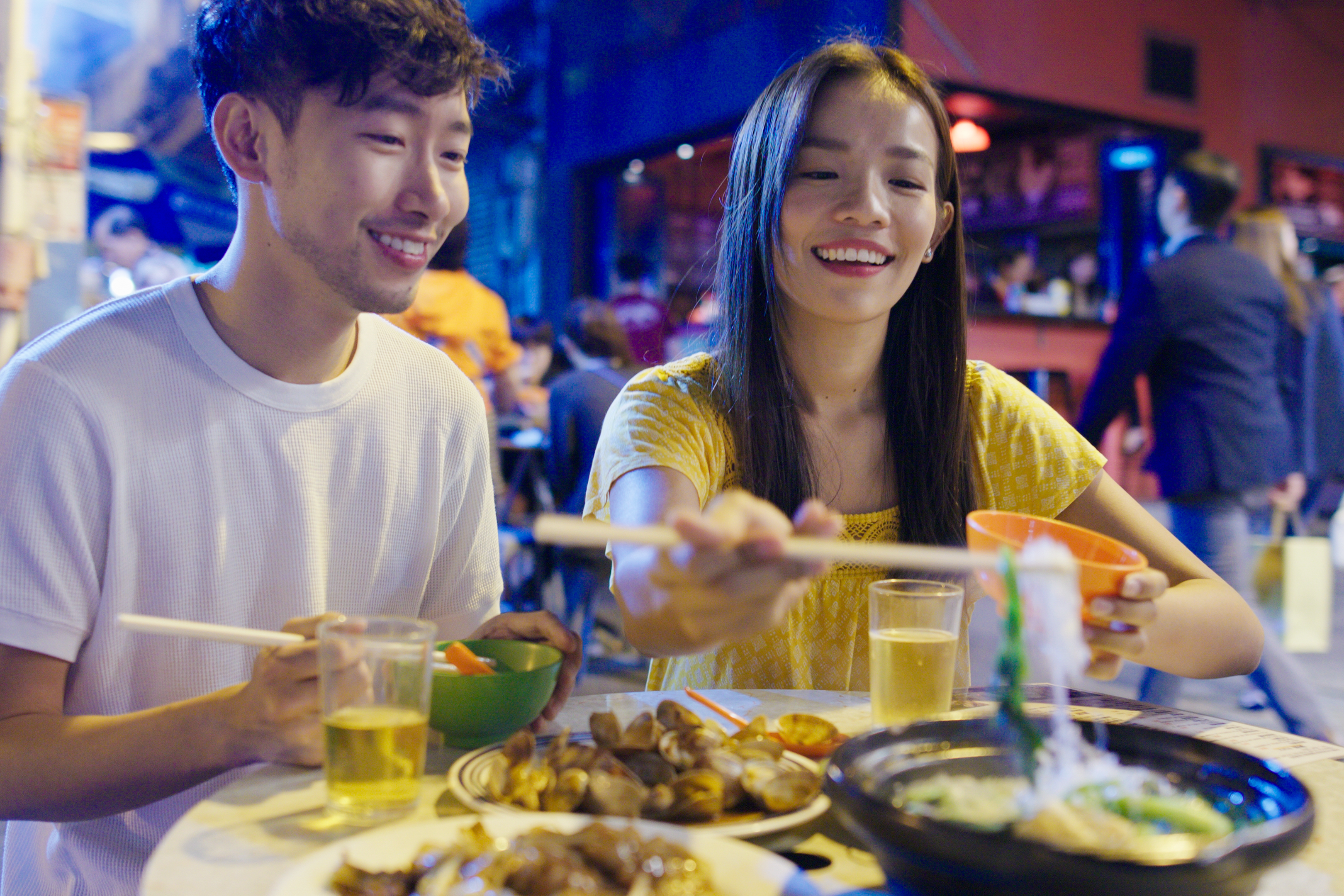 7. Feast like a local
Visit areas in the CBD, downtown, and marketplaces and eat like a local. Start your day with the Hong Kong yum cha experience at Lung King Heen or Ling Heung where they serve delicious dim sum. You can end your day by savouring famous dishes such as sweet and sour pork and have a beer at one of the local food stalls in the night market. Don't forget to try the egg waffle which is a spherical egg-based waffle popular in Hong Kong whilst reveling in the city.
8. Where to book a flight to Hong Kong
The cheapest tickets to Hong Kong are sold during the off-peak season. Peak season in Hong Kong runs from October to February and over Chinese New Year. During February to September, tickets are usually cheaper. Search for good deals on Hong Kong flights and accommodation on Vayama who offers excellent deals any time of the year.
---
Want to read more travel tips?