Celebrate Life In Barcelona
Celebrate life in Barcelona
Have you ever been lucky enough to visit Spain? If not, where is the first place that you might want to visit? Whether you are revisiting or making the journey for the first time, the city of Barcelona is definitely one of the best places to start. On the eastern coast of Spain, in the heart of the Catalonia region lays the urban paradise with a rich gastronomic and cultural heritage.
Where is Barcelona?
Travelling to Barcelona couldn't be easier. With 3 direct flights per week and multiple daily flights with short stop over's in Dubai, Germany, London or Paris you can reach the city within 13 hours. Vayama.ie also has return flight tickets from €200.
Getting around Barcelona is easily. The central sites and attractions are within walking distance of each other, and if it's not too hot it's the best way to get a true feel for the city and learn your way around. If you prefer to take public transport consider purchasing the Barcelona card: it allows you unlimited public transport and can be purchased at the airport- it even includes your transport to and from the city from the airport.
What to do?
The city of Barcelona itself is like a museum, having won multiple awards for city design, you can see why when wondering the city. Imagine sipping sangria whilst looking onto the La Pedrera then wondering around the fabulous Sagrada Familia, both creations of the infamous architect Antonio Gaudi. Remarkably, work on the cathedral was started in 1882 but is now scheduled for completion in 2026.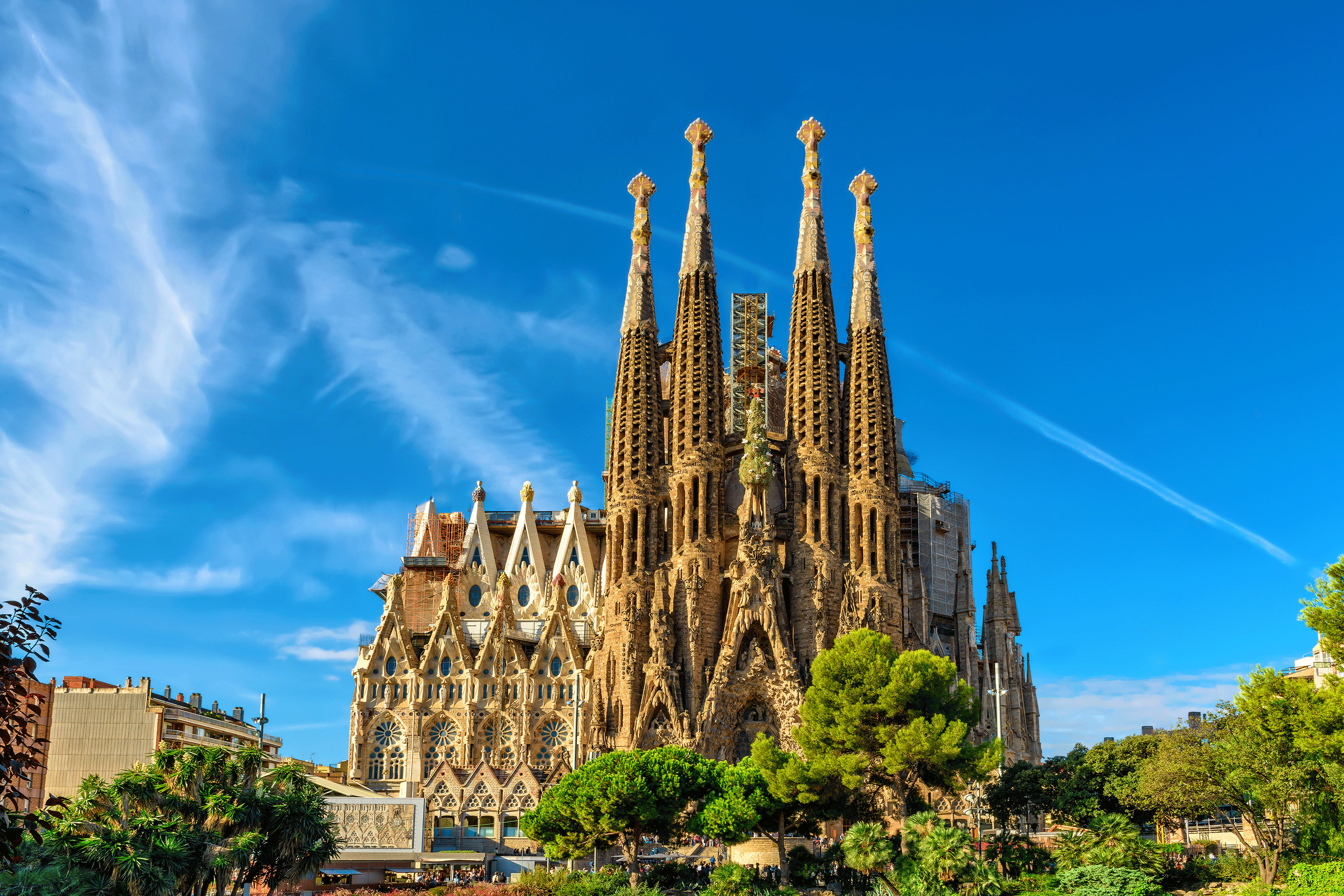 If you are looking to spend your time eating, drinking and generally enjoying yourself, Barcelona is the place. Try authentic Catalan dishes at Fonda Gaig (Carrer Còrsega, 200)- we recommend 'Grandmas cannelloni ' for a mouth watering effect. For a taste of home inspired delicacies try Dos Palillos (C/ Elisabets, 9), where Spanish tapas has been inspired by the delicate flavours of Asia. This restaurant is closed on Sundays and Mondays so plan ahead.
Unless you are visiting for a particular event or festival there is no 'best' time to visit the city. It can get very hot in the summer months of July and August but apart from then the weather is mild all year around- the wettest time of the year being in October.
---
Ready to go on vacation? Plan your trip to Barcelona now to experience it yourself.
Check out the latest flight deals for your next trip on Vayama.ie!
Want to read more?